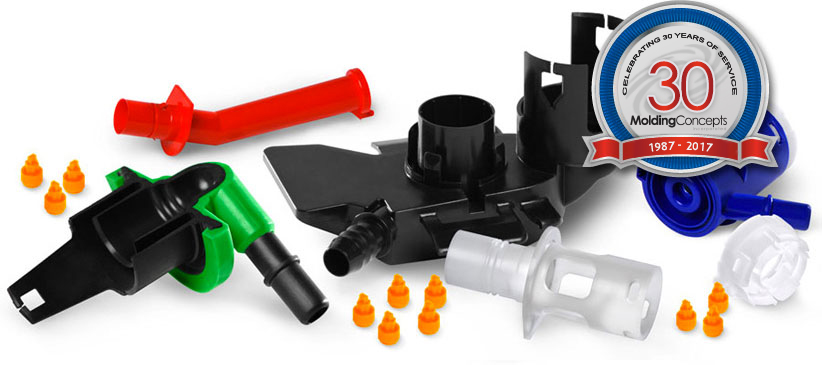 Bring us your ideas & we'll make it into a reality
Many of our clients come to Molding Concepts needing help with intricate Design and Engineering issues. They come to us because they know we have a reputation for doing accurate work that gets results. Our plastic injection process ensures that you will get your parts on time and that you will get them accurately.
Because plastic injection design is our business, we have many prototyping techniques already in place that can answer your most urgent needs. Bring us your prototype plastic molding questions, and we will answer them.
Our prototyping CAD software includes SURFCAM, SolidWorks, Mechanical Desktop, and Mastercam, and we can handle files in .igs, .stp, .prt, and pdf and .X_T formats. We provide overmolding and insert molding, and we have more than 24 years experience in the overmolding of bobbins. We specialize in serving the automotive, appliance, and medical plastic injection molding industries.

Request
Quote
When you're looking for a fast turnaround on your plastic injection molding cost questions, Molding Concepts can deliver. You will deal directly with the President of Molding Concepts, Norman Fouts.
Send us your request, and we'll get back to you within 24 hours.